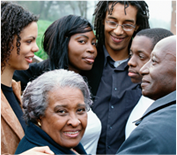 Welcome to the Potomac River Baptist Association website. Our Moderator, Rev. Dr. Sterling R. Swann, Jr., invites you to join with us in this great work of ministry that started in 1900. Over 100 years later, we are still praising God for the increase, yet knowing that the best is yet to come.
Our purpose is to advance the cause of Christ and true Christianity in Maryland, Virginia, and the District of Columbia; to aid churches both financially and educationally; to provide leadership training for the membership and oversight in church planting; to provide spiritual advice in church operations; to enhance church leadership through education training; to circulate the Bible; and to support home and foreign missions.


Join us in studying God's Word.
January 10, 2016, 6:30 - 8:50 p.m. (PRBI Information)
for Spring Semester Jan. 17 - May 2, 2017
Potomac River Bible Institute Registration
Ritchie Baptist Church, 1710 Sansbury Road, Upper Marlboro, MD
Pleasant Grove Missionary Baptist Church, 5560 Pleasant Grove Road, Marbury, MD
April 12, 13, 14, 2017
Holy Week Services
Pleasant Grove Missionary Baptist Church
5560 Pleasant Grove Road
Marbury, MD 20658
April 16, 2017
EASTER SUNDAY Sunrise Service
Pleasant Grove Missionary Baptist Church
5560 Pleasant Grove Road
Marbury, MD 20658
April 22, 2017
Spring Educational Congress
Mt Hope Missionary Baptist Church
8705 Gilroy Road
Nanjemoy, MD 20662
See upcoming National Capital Baptist Convention events at
www.nationalcapitalbaptist.org